Ganhando com Mídias Sociais - Como as plataformas sociais estão mudando a cara dos negócios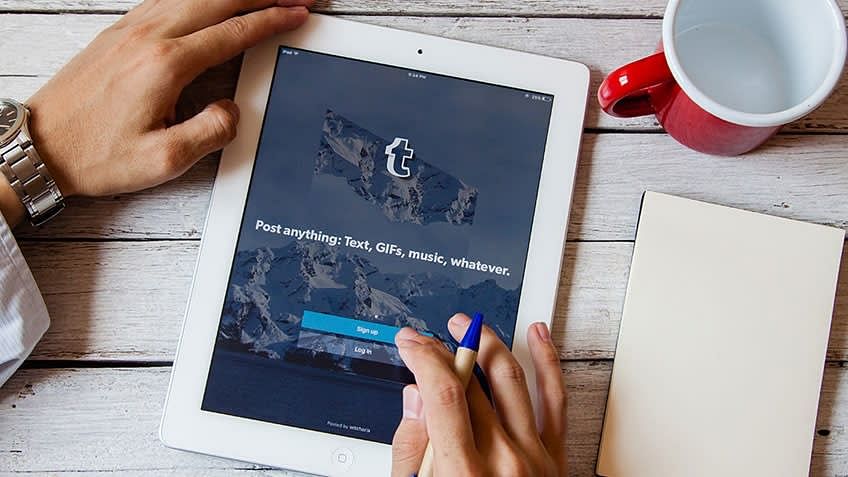 Antes do surgimento da Internet, as pessoas folheavam catálogos de produtos e vitrines nas lojas para conhecer as últimas tendências. Mas isso mudou com o advento da internet e das mídias sociais.
Uma pesquisa realizada pelo Annalect e pelo Twitter mostrou que quase 40% dos participantes haviam comprado um produto recomendado por um influenciador no Twitter, no Instagram ou no YouTube. 20% dos entrevistados afirmaram que compartilharam algo em uma dessas plataformas porque chamou sua atenção. Isso significa que alguns criadores de conteúdo digital têm tanta influência quanto as celebridades tradicionais que são abordadas para tomar decisões de compra.
Essa mudança, no entanto, não é surpreendente. Não há plataforma melhor do que a mídia social para os criadores de conteúdo que procuram impressionar as comunidades de nicho. O grande número de olhos gerados por esses Influenciadores nessas plataformas aumenta sua chance de encontrar o público certo.
Todas as plataformas de mídia social têm uma certa atração quando se trata de ajudar as marcas a serem notadas e criar um burburinho. No entanto, existem três plataformas que carregam autoridade: Instagram, Snapchat e Facebook. E cada uma dessas plataformas apresenta um aspecto único que pode ajudar as marcas a elevar-se para o próximo nível - e é por isso que elas são frequentemente chamadas a esse respeito.
Mas como eles estão aproveitando isso? Aqui estão alguns exemplos.
Facebook
A geração do milênio e a Geração Z têm tudo a ver com o conteúdo "snackable". Um estudo da Slate descobriu que 38% dos visitantes mal chegam ao final do primeiro parágrafo antes que eles retornem para uma nova página. É por isso que o Business Insider publica vídeos com duração não superior a 3 minutos, dando aos seguidores as informações instantâneas que eles desejam e permitindo que iniciem uma conversa deixando comentários.
Com os recursos de transmissão ao vivo do Facebook, os profissionais de marketing podem estender seu alcance muito além de seus clientes da vida real para um público que eles nunca consideraram. Por exemplo, a National Public Radio, uma organização de mídia que atua como sindicadora nacional nos EUA, transmite conteúdo de vídeo curto para um grupo privado do Facebook sobre finanças pessoais. Em vez de receber explosões de notícias impessoais, seus 10 mil membros podem assistir a transmissões ao vivo de repórteres de finanças.
Snapchat
A série Call of Duty da Activision tem entregado constantemente alguns dos maiores lançamentos no setor de entretenimento, com a edição de 2014, chamada Call of Duty: Advanced Warfare, superando todos os outros videogames naquele ano, com mais de US $ 1 bilhão em vendas. No entanto, a parcela de 2015 que foi uma continuação da franquia Black-Ops, a empresa enfrentou uma situação extremamente única - mais de 12 milhões de seus clientes ainda estavam jogando a versão de 2012 do jogo a cada dia. Assim, para apresentar sua próxima versão - usando o Snapchat, eles desenvolveram uma campanha que criaria curiosidade e mudaria as pessoas de 2 para 3.
Eles invadiram seu próprio jogo e com o Snapchat executaram a primeira integração do jogo criando a ilusão de um hack nos mapas multiplayer online do jogo. Eles então alavancaram o Snapchat para liberar conteúdo os fãs especulam sobre o Black Ops 3 antes de seu anúncio.
Snapchat Snapcodes foram incorporados ao jogo e escondidos em vários locais nos mapas do jogo. Os jogadores que encontraram esses Snapcodes foram solicitados a digitalizar a imagem em seu aplicativo Snapchat. Logo depois, eles foram levados para uma conta do Call of Duty, dando-lhes as pistas de Black Ops 3 para decodificar.
Poucas horas depois de esses códigos serem implantados, os jogadores começaram a descobri-los e a notícia se espalhou rapidamente. Milhares de fãs estavam tirando os códigos e reunindo-se no servidor do Call of Duty. Através de uma série de vídeos lançados nos dias seguintes, eles criaram temas centrais para a história do jogo, levando à especulação e culminando na revelação oficial de Black ops 3.  
Instagram
O Instagram é geralmente onde as marcas astutas realmente brilham. A plataforma oferece muitas oportunidades de toque e composição que você não pode deixar de ser notado. Enquanto o Snapchat significa imediatismo, o Instagram representa o look-book profissional de uma marca.
A plataforma facilita identificar os interesses de todos e organizá-los para referência pessoal. Por exemplo, a blogueira de beleza Sophie Hannah Richardson usou o Instagram para construir uma base de 90.000 espectadores com fotos de suas roupas do dia. Logo ela progrediu para fotos de estilo de alta qualidade. Ela então começou a marcar marcas e se recuperou, vencedor em uma audiência que estava procurando por algo diferente e único.
O que isso significa para os profissionais de marketing ao redor do mundo?
Para chegar à frente, as marcas precisarão aproveitar o poder das mídias sociais.
De acordo com a Hubspot , em 2014, 92% dos profissionais de marketing afirmaram que o marketing de mídia social era importante para seus negócios, com 80% indicando que seus esforços aumentaram o tráfego para seus sites. Um relatório do Social Media Examiner afirmou que 97% dos profissionais de marketing estão participando das mídias sociais.
O marketing de mídia social, quando bem feito, pode gerar mais clientes, mais tráfego e mais conversões. Social Media Marketing está aqui para ficar. Quanto mais você esperar, mais você terá que perder.
---