Marketing de Influenciador Oferece Oportunidade Impressionante para as Marcas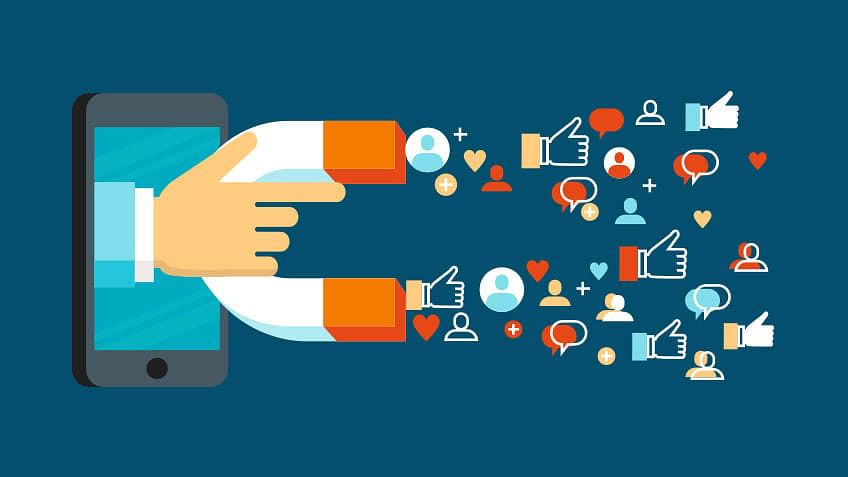 Se você está se perguntando se Influencer Marketing é apenas o mais recente em uma série de modas de marketing de mídia social brilhante, considere o seguinte. De acordo com um estudo recente da InsightPool , 70% dos assinantes adolescentes do YouTube valorizam os influenciadores do YouTube sobre as celebridades quando se trata de endossos e opiniões. No mesmo sentido, a Variety divulgou dados mostrando que, embora os principais influenciadores do YouTube possam não ter o mesmo nível de conhecimento que as estrelas de TV e cinema mais populares, eles tendem a ter níveis mais altos de influência sobre aqueles que os conhecem.
É uma tendência que vemos levando a outras áreas de engajamento nas mídias sociais. A eMarketer estima que um quarto dos americanos usará bloqueadores de anúncios este ano, um número que salta para 41% quando você olha apenas para a geração do milênio. Quando se trata do YouTube, em particular, 69% dos consumidores da Geração Z optam por ignorar os anúncios. No geral, está se tornando cada vez mais difícil alcançar os consumidores por meio da publicidade, uma das muitas razões pelas quais os profissionais de marketing estão mostrando um interesse crescente no marketing de influência.

Não há como negar o nível de impacto sobre os consumidores quando se trata da influência dos usuários do canal social de nível superior. Um estudo divulgado pela target = "_ blank"> Twitter e Annalect informam que 40% das pessoas compraram um item on-line depois de vê-lo usado por um influenciador no Instagram, no Twitter, no Vine ou no YouTube. O próprio Pinterest informa que 47% dos compradores on-line fizeram uma compra com base em um PIN visualizado.
O valor e o interesse no marketing de influenciadores ultrapassaram as esferas das mídias sociais, com publicações tradicionais como Forbes , Entrepreneur e The New York Times cobrindo o crescimento contínuo do método.
Quem são os influenciadores? Definindo o Palco
Se o conceito de marketing de influência ainda é novo para você, você precisará começar com um entendimento básico do que as marcas estão procurando em um potencial influenciador. Os dois principais fatores que a maioria das marcas procura são pessoas com um alto volume de seguidores engajados e indivíduos que cobrem tópicos relacionados aos interesses da marca.
Embora muitos profissionais de marketing classifiquem os influenciadores com base unicamente no número de seguidores que possuem, pode ser útil subdividir os influenciadores ainda mais, compreendendo como o seguidor conta e concentra o equilíbrio juntos para criar diferentes pontos de valor.
Uma maneira útil de quebrar as coisas é ver os influenciadores tradicionais como aqueles que têm altos volumes de seguidores e se concentram em um tópico específico ou em um conjunto de tópicos. Os evangelistas, por outro lado, podem ser considerados os usuários que ainda têm seguidores muito fortes, mas se concentram mais profundamente em tópicos de nicho.
Para ver este jogo, poderíamos ter tempo para fazer algumas pesquisas sobre blogueiros de casamento populares e contas relacionadas com o casamento. Com certeza, nos deparamos com um site como o Green Wedding Shoes; um site que tem seguidores maciços através de uma ampla gama de canais sociais, enquanto se concentra em casamentos auto-intitulados. Nós também encontraríamos o Rustic Wedding Chic, um site altamente focado compartilhando idéias relacionadas a casamentos rústicos, estilo celeiro, que ainda tem um forte número de seguidores em vários canais. Se uma marca estava lançando denim e de casamento rendas produtos, eles podem copiar verdes sapatos de casamento um influenciador e Rustic Chic Wedding um evangelista, abrindo a porta para o desenvolvimento de diferentes estilos de abordagem para cada um deles.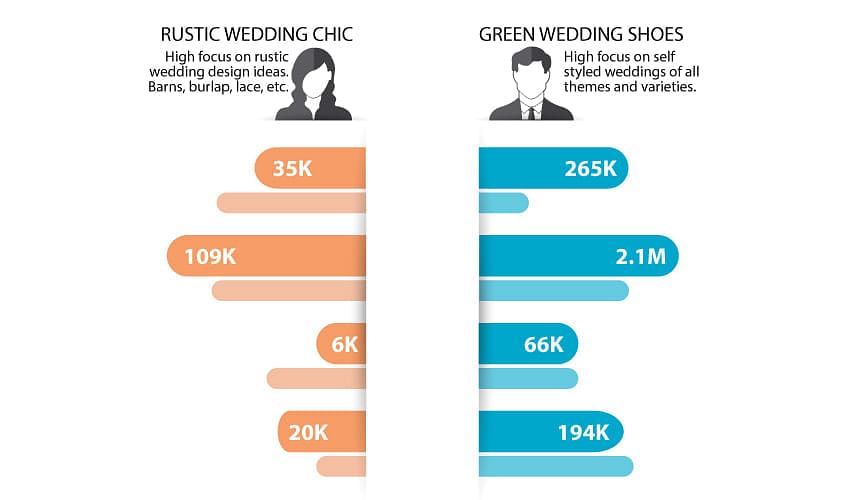 Melhores Práticas para o Influencer Outreach and Engagement
Embora o Influencer Marketing tenha progredido desde os primeiros blogs, só recentemente começamos a ver uma discussão real das melhores práticas . As marcas estão começando a entender o valor das relações de influenciador como um relacionamento contínuo que deve ser cuidado, desenvolvido e mutuamente benéfico. Existem muitas colaborações de marketing influenciadoras onde o influenciador recebe remuneração direta por seus esforços, no entanto, muitas marcas ainda estão efetivamente trabalhando no marketing de influência de um ponto de vista mais de relações públicas do que de publicidade.
Além disso, há várias práticas recomendadas descritas para engajar os influenciadores e os evangelistas no Influencer Marketing 101 Infográfico incluído na parte inferior deste post, por isso também é fundamental manter o foco na definição e gerenciamento de expectativas. O mundo do marketing está repleto de muitos exemplos de empresas que se chocam com a opinião pública por meio de campanhas de marketing mal intencionadas de influenciadores.
Às vezes, esses problemas surgem porque uma abordagem de surdez é tomada pelas próprias marcas. Outras vezes, surgem problemas porque os poderes das estrelas empregados pelas marcas atrapalham as coisas. Tanto Naomi Campbell quanto Scott Disick publicamente cortaram e colaram instruções de marketing em seus posts sociais, constrangendo as marcas que os empregavam. Passe algum tempo nos círculos de marketing de influenciadores, e você também não ouvirá escassez de histórias sobre influenciadores que foram desonestos e os desafios de manter algumas personalidades direcionadas à imagem e às mensagens de uma marca.
Começando sua jornada no envolvimento de influenciadores
Tal como acontece com os meios de comunicação social e marketing, pode ser uma boa idéia para levar o seu tempo pesquisando o conceito antes de saltar com os dois pés. Comece pesquisando potenciais influenciadores e catalogando-os com base nos tópicos abordados e nos tamanhos de público, mas salve seus esforços de divulgação um pouco mais adiante. Depois de decidir com quem você gostaria de trabalhar, seria sensato gastar um pouco de tempo interagindo com seu conteúdo como um consumidor. Então você estará pronto para tentar testar as águas da construção de um relacionamento.
Saiba mais sobre as melhores maneiras de encontrar, abordar e criar um relacionamento contínuo com influenciadores e evangelistas através da série Marketing Influenciador da Simplilearn, disponível como parte do Curso Avançado de Marketing de Mídia Social.

---